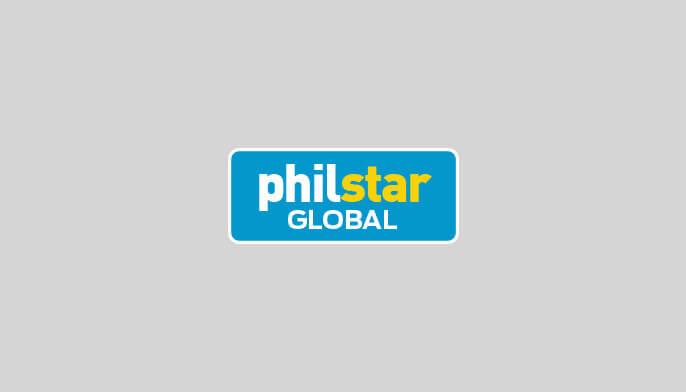 In my interview with Peter Musngi and Pat Daza of DZMM last Tuesday, we talked about the difficult task of balancing lives and livelihoods as we enter the Christmas season. Here's an excerpt.
Pat: The President extended GCQ status for NCR until October. How do you feel about this? Being an entrepreneur, this decision will have a great impact on our economy.
Joey: We released a press statement, with the support of about eight business organizations, that backed the move towards MGCQ by October. DTI Secretary Mon Lopez was also recommending re-opening the economy because of the last quarter surge. Itong last quarter ang pinaka-important because this is when MSMEs can regain some of their losses from the last six months of community lockdown. 'Yong benta tuwing Christmas season talagang malaki, so there's a chance na mamemenos yung lugi nila.
Assuming that we're still in GCQ, they should gradually open up certain sectors like tourism. We have to eventually open up domestic tourism and use innovative testing methods to allow people to come in.
Hopefully by November and December, we will move towards MGCQ. We have to make a calculated risk. We have to enhance testing and visibility. We have to isolate, trace, and treat. I know it's a very difficult decision to make, but I also look at the livelihoods of our people. Yung savings nila nawawala. The education of their kids, health, the medicine for the sick – affected lahat yan. That's why the private sector is encouraging a gradual and safe re-opening in the last quarter.
Peter: Ano po ba ang plano ng gobyerno to support our MSMEs. How do we keep them afloat?
Joey: Well, yung business viability ng mga MSMEs, depende sa environment. Kung may restrictions in doing business, kung kulang ang transportation, kung walang access sa market ang mga consumers, mahirap.
The government is looking at a stimulus package, but it cannot work if the engines of the economy are not running. The engines have to run for you to put more gasoline. How can you put more gasoline if the engine is not running well?
Kaya ang ginagawa ng grupo ng private sector ngayon, yung testing innovations: RT-PCR, Pooled PCR, and Antigen (testing) are here to create more visibility, because when we open the economy, we need to create more visibility para makita natin kung sinong mga infected. Then we need to isolate, treat, and trace.
This whole process of opening up – doing barangay lockdowns, testing, isolating, treating – all have to happen at the same time. Most important is the use of facemasks, face shields, and social distancing. These all have to come together because, in the end, 99.6 percent of businesses in the country are MSMEs.
Peter: Kung hindi man mabibigyan ng ayuda yung mga SMEs, sana po ay mabigyan ng konting tax holiday or incentives. What do you think of that idea?
Joey: We also need to understand that the government needs revenues to run its own office. Pati yung government revenues babagsak din yan kasi lahat ng kumpanya malulugi ngayon. Maski large companies, yung kita nila bumabagsak. Mas lalo yung MSMEs. Yung buwis nila talagang babagsak kasi their income is less. At this point in time, they will not be able to pay taxes kasi they are losing money.
I think everybody will have to try to help one another – the public and private sector coming together. Nakikita natin na nobody has a solution to this problem. The whole world is experimenting, trying to find its way out of this.
Pat: Do you encourage Filipinos to sell online instead of getting a franchise or opening a stall in the mall?
Joey: Nagpivot na ang majority ng mga tao to online kasi yung mga offline dito sa malls naapektuhan ng pandemic. Yung kagalingan ng mga entrepreneur, they can pivot quickly. Ang dami-daming nagtitinda sa Facebook or Viber communities. A lot of Filipinos are using digital platforms to survive in this crisis and that's good.
Pat: What do you feel about taxing online sellers? There was a proposal that we should tax online sellers like Shopee, Lazada, and the smaller ones.
Joey: My proposal is we should not tax what I call new entrepreneurs who have joined different platforms like Shopee, Lazada, and Viber communities this year. Let's allow them and give our online sellers a chance. Yung mga entrepreneurs na bago, who are not registered, let's give them a year to try.
Moving into 2021, let's ensure that those who qualify for the BMBE Law are exempted from paying taxes provided that they belong to a certain asset base. I think we should try to help as many people as possible.
Pat: The Filipinos love Christmas. Are you optimistic that businesses will start to pick up as Filipinos will make it a point to celebrate Christmas? If we celebrate Christmas, that means the purchasing power will be a little bit stronger. Kumbaga, they'll buy more food, gifts. Is that enough to spur the economy?
Joey: It's important that spending has to happen. I think ang mangyayari dito is LGUs will try to help their constituents. How do we make people happy during this pandemic? We have to be more generous. Companies that have extra money to spare because they're doing well will give more. I'm sure the LGUs, the government, the President, and many other people will try to make other people happy.
Hopefully, we can have – maybe not the best Christmas – but at least one that will keep everybody motivated and will give them hope that next year, may pag-asa.